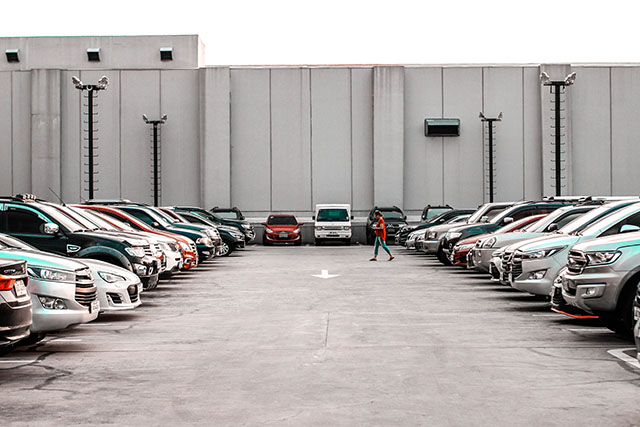 Denver CenterPoint II – Garage
Reserve Parking for CenterPoint II Here:
With ParkChirp, you can reserve cheap monthly parking for CenterPoint II! Continue reading below for more information.
Denver CenterPoint I & II is a business park that accommodates local business men and women. It is conveniently located on Colorado Blvd and I-25. The CenterPoint II garage offers convenient monthly parking and also sells hourly parking at the garage. There are Monthly and Visitor Entrances to the CenterPoint II garage in the front of the building. Additionally, there is a Monthly Exit located behind the building on Jackson Street.
Reserve your monthly parking with ParkChirp now and save!
Make sure to download the ParkChirp mobile app so that you can easily access your purchase history when you arrive. Available in the App Store or Google Play Store!
Garage Office Hours
9:00am – 5:00pm
Location
Facility Address: 1777 South Harrison Street, Denver, CO, USA
If you are coming from Colorado Blvd, turn West onto East Mexico Avenue. Look for the blue and black signs to help you spot the garage. Please be aware of visitor and monthly entrances.
Amenities
Covered Parking
Handicap Accessible
Mobile Pass Accepted
Self Park
Hours of Operation
Monday: 6:00AM - 10:00PM
Tuesday: 6:00AM - 10:00PM
Wednesday: 6:00AM - 10:00PM
Thursday: 6:00AM - 10:00PM
Friday: 6:00AM - 10:00PM
Saturday: 6:00AM - 10:00PM
Sunday: 6:00AM - 10:00PM