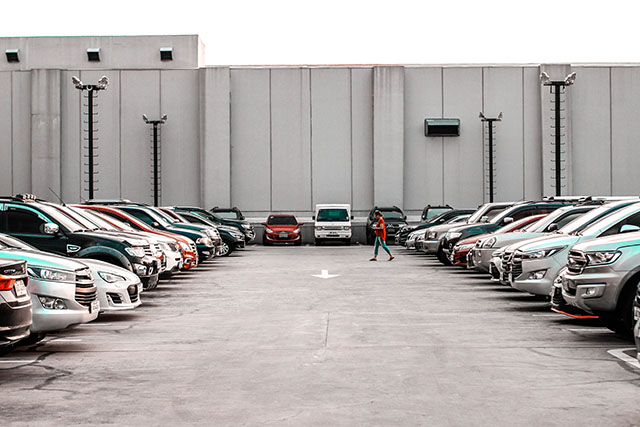 Civica Cherry Creek (250 Fillmore Street) – Garage
With ParkChirp, you can reserve daily and monthly parking at the lowest rates offered! Continue reading below to learn how you can reserve convenient Cherry Creek Parking.
The Civica Cherry Creek parking garage is operated by Parkwell. It is centrally located area perfect for parking in the heart of the Cherry Creek neighborhood. Cherry creek is a beautiful area in the heart of Denver full of parks, restaurants and bars that showcase some of Denver's best places to be! The night life in Cherry Creek is lively and busy. With its many bars and restaurants Civica Cherry Creek Parking can fill up quickly, so be sure to reserve your spot with ParkChirp now before rates change!
NO PARKING ON WEEKENDS
DOORS CLOSE AT 11PM EVERY NIGHT
Make sure to download the ParkChirp mobile app so that you can easily access your parking pass when you arrive. Available in the App Store or Google Play Store!
Location
Facility Address: 250 Fillmore Street, Denver, CO, USA
The entrance for this facility is located in an alley that runs parallel to Fillmore Street. This alley is located East of Fillmore Street, in between Fillmore Street and Milwaukee Street.
Amenities
Covered Parking
EV Charging Available
Handicap Accessible
License Plate Required
Mobile Pass Accepted
Self Park
Hours of Operation
Monday: 5:00AM - 10:00PM
Tuesday: 5:00AM - 10:00PM
Wednesday: 5:00AM - 10:00PM
Thursday: 5:00AM - 10:00PM
Friday: 5:00AM - 10:00PM
Saturday: Closed
Sunday: Closed